No computers to do your OSINT training – not a problem: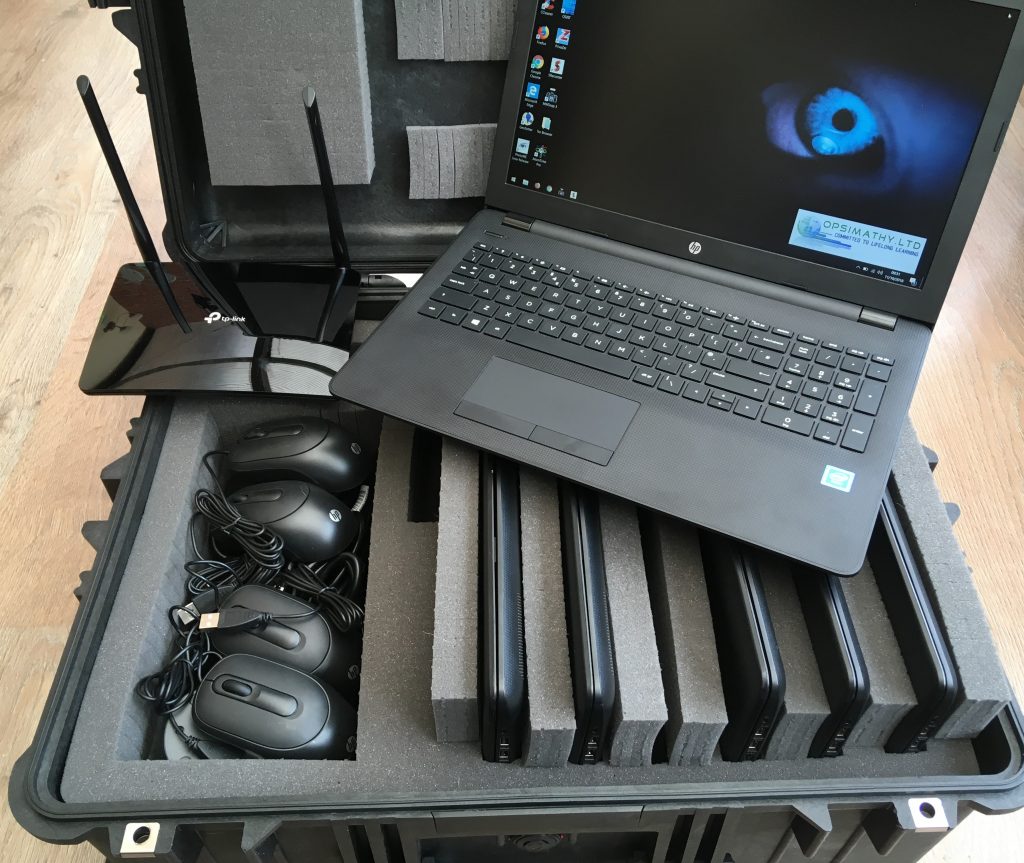 Opsimathy Limited can provide 12 laptops and associated equipment for your training at a cost of £100 per day.
The equipment includes:
12 x HP Windows 10 Laptop Computers.
12 x Computer Mice.
12 x Power Leads.
2 x six socket Power Extension Leads.
An Internet Router along with unrestricted mobile WIFI access is also available at a cost of £50 per day.